5-bedroom independent house with amazing views and private pool in Tejina de Isora
5-Bedroom House with Private Pool, Ocean Views, and Refurbishment Potential in Tejina de Isora

Welcome to this exciting opportunity in the heart of Tejina de Isora! This spacious 5-bedroom residence distributed over two levels stretches over a large plot of 1820m² and offers plenty of indoor and outdoor living areas. While the house is in good condition, it provides a blank canvas for your creative vision to inspire you to transform it into your dream home.

Set against the backdrop of stunning ocean views and the picturesque La Gomera Island, this property captures the essence of Tenerife's natural beauty. Witness breathtaking sunsets that paint the sky with vibrant colours and create a mesmerizing atmosphere.

The main floor boasts elegant living areas, including a well-equipped kitchen, a bright living area, and a dining room that opens up onto an inviting terrace. The master bedroom with en-suite bathroom offers a peaceful escape. Two additional bedrooms on this level share a bathroom, facilitating daily living.

Venturing downstairs, you will discover two more bedrooms, each with en-suite bathrooms, for extra privacy and comfort. The lower level includes a second kitchen and a cosy lounge area that connects to the outdoor pool area.

The meticulously landscaped garden, several terraces, and private pool provide spaces for relaxation, outdoor dining, and entertainment. While the house is in fairly good condition, its potential for refurbishment allows you to customize the property to suit your own style and preferences.

This property is an opportunity to craft your ideal Tenerife retreat, incorporating modern updates and design elements to enhance its charm. Thanks to its strategic location near Playa San Juan, you will have access to the island's coastal lifestyle, making this property a truly exceptional investment.

Are you ready to embark on this renovation journey and create your vision of a home? Contact us today to schedule a viewing and explore the potential of this remarkable property.

Property details
| | |
| --- | --- |
| Price | € 575,000 |
| Construction year | 1960 |
| Bedrooms | 5 |
| Bathroom | 4 |
| Kitchen | 2 |
| Lounge | 1 |
| Dining room | 1 |
| Garden | 1 |
| m² interior | 350 m² |
| m² Total (int.+ter.+plot) | 1826 m² |
| Private pool | 1 |
In the area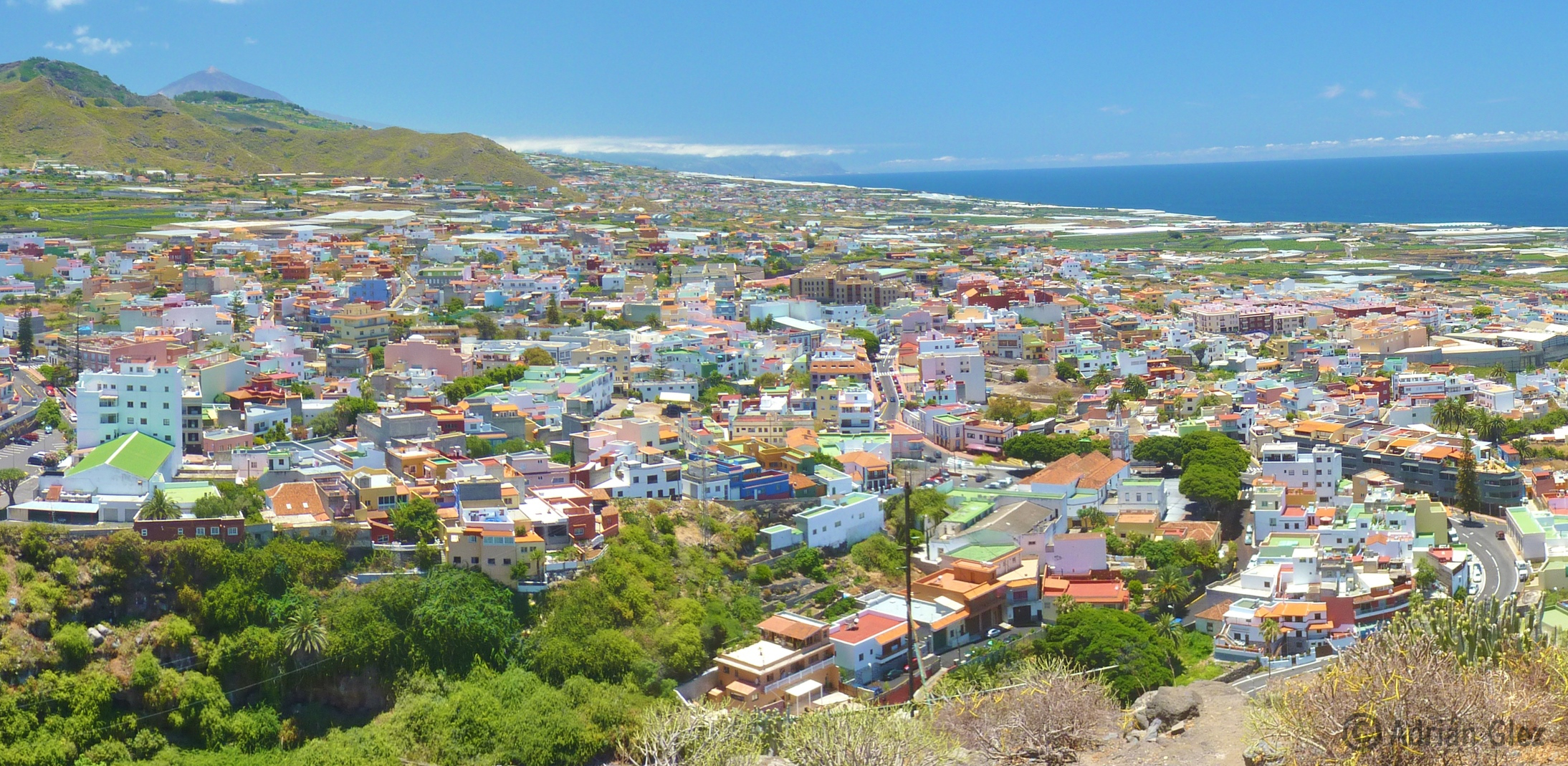 Tejina belongs to the municipality of Guia de Isora, has mild temperatures all year round with little rainfall and many hours of sunshine per year. It is a very popular place for lovers of farms, there are planted almonds, oranges, figs, bananas and tomatoes.
It has protected natural areas such as the Tejina mountain.