The Canary Islands, a small oasis of calm and peace, the islands of everlasting spring, now even more silent than ever.
As more and more people around the world are under stay-at-home orders, the rental market has quickly seen the effects.
Whether you are an owner of a property or a tenant, surely you have asked yourself a question how to deal with this situation in the best way.
Since the possibility of movement righ now is almost zero, many foreign property owners were forced to end their stay on the island earlier so they could return to their home country with their families and do not know when they will be able to travel again. A lot of landlords lose their income from short-term rentals. Reservations have been canceled or postponed. Is it possible to take advantage of the current situation and focus on a local market?
And what about the tenants? What happens to the rent during the coronavirus alarm state?
if you find yourself confused with the current situation, do not hesitate to contact our team. We are here ready to help you and to find the best solution for you.
"Life isn't about waiting for the storm to pass. It's about learning how to dance in the rain."
Vivian Greene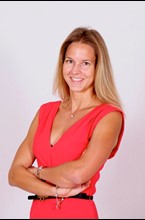 Markéta 
Second Home Tenerife, Office La Caleta
marketa@secondhometenerife.com
+34 670390821